Chatzy, a well-known online chat platform, has been a buzzword in the digital communication sphere for quite some time now. This article aims to provide an in-depth review of Chatzy, exploring its features, user experiences, and everything else you need to know about this communication tool.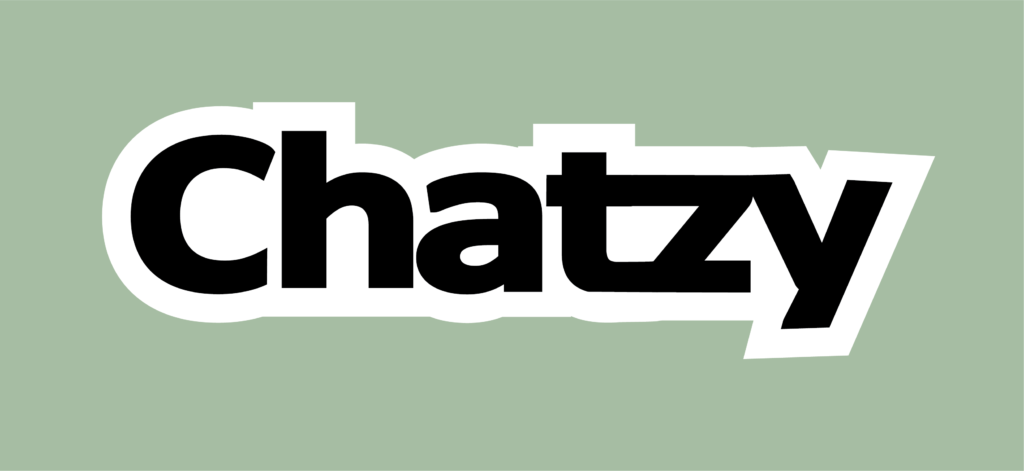 What is Chatzy?
Chatzy is an online platform that enables users to create private chat rooms for group discussions. It's a popular choice for individuals seeking an alternative to mainstream online messengers like Facebook, Yahoo Chat, and Skype. There are numerous reasons why Chatzy stands out from its competition:
No Registration Steps: Chatzy eliminates the typical registration process, allowing friends to join the chat instantly.
Ad-free: Chatzy is completely free and doesn't bombard its users with popup ads.
No Installation Required: Unlike other platforms requiring Flash or any other software installation on your computer, Chatzy doesn't necessitate any.
Compatibility: Chatzy is compatible with all major browsers, supports any language, and works smoothly through corporate firewalls.
User-friendly: The platform is simple and straightforward to use.
A Look at Chatzy's History
Chatzy was initially conceived as a side project in 2001 and gradually evolved into a small organization based in Europe. The platform began gaining online traffic around 2004, with significant peaks in 2015 and 2016.
Chatzy is known for hosting a diverse range of communities, including those for role-playing games and chats about popular culture, such as Broadway musicals and anime. It has also become a hub for people seeking help with personal issues like depression or suicidal thoughts.
Chatzy: User Reviews and Opinions
When it comes to user reviews, Chatzy receives a mixed bag of opinions. On the positive side, many users commend the platform for its user-friendly interface and efficient performance. They appreciate the platform's ability to facilitate communication with friends across the globe.
However, some users have raised concerns about the platform's administration. There are reports of rooms being closed due to inappropriate content posted by members, leading to criticism of Chatzy's moderation policies. In addition, some users have reported encountering predatory behavior within the chat rooms, which is a major concern.
Despite these criticisms, Chatzy continues to be a popular platform for online chat, attracting a diverse range of users from around the world.
Special Features of Chatzy
Chatzy is not just about basic chatrooms. The platform incorporates several special features designed to make the chat experience more engaging and enjoyable. Here's a rundown of some of Chatzy's standout features:
Visitor Status: This feature allows you to add a personal status message visible on the visitor panel.
Private Messages: Chatzy enables you to send private messages that are invisible to other members, including the room administrator.
Locally Saved Messages: You can view all your private messages from all the rooms you've joined under "My Messages."
Global Messages: These are messages sent to all room members. By default, only administrators and moderators can send global messages.
Room Board: This is a small text displayed at the top of the chat room, often used to post messages or reminders about room rules.
Preview Mode: This feature allows room administrators and moderators to silently follow a conversation or create a chat without triggering any system messages.
Closing the Chat Temporarily: For security purposes, administrators and moderators can opt to close the chat when they are away or offline.
Silence Newbies: Administrators can choose to silence new members, particularly those who entered the room for the first time without an invitation.
Ignore Visitors: If you wish to avoid seeing posts from a certain person, you can use the 'Ignore Visitors' feature.
Custom Room URL: Premium users can get their own custom room URL, which can be used as vanity links for inviting people to their chatroom.
Embed on Your Site: You can embed a Chatzy chatroom on your website by copying and pasting the provided embed link, you don't have to know a lot about tech to make it happen either.
Chatzy App: A Brief Overview
While Chatzy doesn't have a dedicated mobile app, its website is mobile-friendly and accessible from any smartphone browser. The mobile version retains all the features of the desktop site, ensuring you can engage in your chat rooms on the go.
Chatzy Rooms
Chatzy rooms are the heart of the platform. These private chat spaces allow users to interact with each other in real time. As the room creator, you have the power to customize your room, invite participants, and moderate the conversation.
Despite its simplicity, Chatzy rooms offer a rich communication experience. They support text-based chat, private messaging, visitor status updates, and a host of other interactive features.
How to Use Chatzy: A Step-by-Step Guide
Getting started with Chatzy is easy:
Create a Chat Room: Visit Chatzy's homepage and click on 'Start A Free Private Chat.' Fill out the form to create your chat room.
Invite Participants: Once your room is set up, you can invite others to join. Simply share the unique URL of your chat room with your friends or colleagues.
Start Chatting: As soon as your invitees click on the URL, they'll be able to join the chat instantly. There's no need for them to sign up or register an account.
Is Chatzy Safe to Use?
Chatzy respects user privacy and does not require any personal information to use the platform. However, like any online platform, it's important to practice safe online behavior. Be cautious about sharing personal information, and report any suspicious or inappropriate behavior to the platform's administrators.
In conclusion, Chatzy is a versatile and user-friendly platform for online chat. Whether you're looking to chat with friends, engage in role-playing games, or participate in community discussions, Chatzy offers a reliable and engaging platform to connect and communicate.
Chatzy offers a simple and effective platform for online chat, complete with a range of features to enhance the user experience. While it has its fair share of criticisms, its positive aspects, such as ease of use, privacy, and versatility, make it worth considering in the search for a reliable online chat platform. Whether you're looking to connect with friends, join a community, or simply enjoy a fun chat, Chatzy delivers.