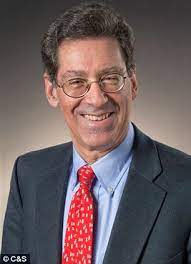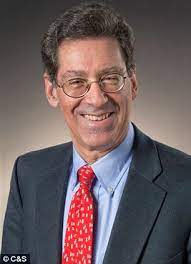 In personal finance current events, New Hampshire is now proud to be home to one of America's richest men. This New Hampshire man is none other than Richard 'Rick' B. Cohen. Having managed to escape the spotlight for years, there is little wonder why there is not much to know about him.
Richard Cohen inherited C&S Wholesale Grocers, the largest wholesale grocery supply company in America, from his father. He also owns Symbotic LLC, a Wilmington-based robotics company that produces automated storage and retrieval system for dry goods. Rick has managed to make headway in an industry bedeviled by small profit margins and constant mismanagement by focusing on efficiency, taking care to hire the right staff and paying them extra to ensure that they avoid mistakes and minimize waste.
Cohen lives in Keene, New Hampshire, with his wife and three daughters. His nondescript offices and unmarked distribution trucks all make it easy for him to avoid unnecessary attention for both his business and personal life.
As of 2013, the Bloomberg index slated the net worth of Rick Cohen at $11.2 billion. This estimate was reached based on the enterprise value-to-earnings before interest and the average enterprise value-to-sales, depreciation, taxes, amortization multiples of two publicly traded peers: United Natural Foods Inc. and Sysco Corp. C&S, on the other hand, distributes more than a million products to over 4,000 supermarkets from Maine to Hawaii yearly. Bloomberg estimates the company to be valued at $11 billion, and it services customers such as Target, Safeway, Stop & Shop, A&P, Foodtown and Ralphs.
Due to the diligence and success of this Jewish New Hampshire man, C&S now has over $240 million in outstanding bonds. A 2010 bond offering prospectus showed that the company has a net income of $66 million on $19.3 billion in sales as far back as 2009 and a gross profit margin of 2.2 percent.
There have been times when Cohen has opted to buy out failing grocery store chains just to avoid losing it as a customer. Some of these include Bruno's in the South and Grand Union in the Northeast. Once restructured, Cohen turns the businesses around and sells them, saving his customer base and making a profit from the transaction. A brilliant businessman!
A New Hampshire man to the core, Cohen owns real estate all over the country, including Maine, Jackson, Ogunquit and Wyoming, as well as their $1.5 million home in Keene. He has also collected over $50 million in promissory notes and cash payments.
In terms of philanthropy, Rick Cohen was awarded an honorary doctorate from Assumption College. The Holocaust studies center at Keene State College was also renamed after then Cohens as a show of thanks for their constant financial support. In 2002, Rick was a finalist for the Ernst & Young Entrepreneur of the Year Award. He also serves on the Board of Trustees at the Deerfield Academy in Massachusetts.